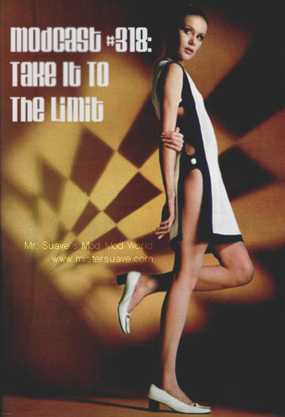 Welcome to the new year. Got a nice mix of mostly new tracks this week with some new sounds from old friends as well as from some new voices. I think you'll dig it and it's a good way to kick of the new year.
New Year's Cranberry Margarita
2 shots tequila
2 shots cranberry juice
1/2 shot sweetened lime juice
1/2 shot Grand Marnier
Pour all ingredients over ice and shake vigorously, strain into a cocktail glass.
Listen Now
Download
The Low Twelve -- In My Dreams (2014)(
stream/download
)
Thee Wylde Fuzz Show -- Thinking (2014)
The Ace -- I'm Leaving You (2014)
The See No Evils -- Hanging Around (2014)
The 45s -- Around And Around (2014)
The Number Ones -- I Wish I Was Lonely (2014)
The Capers -- Go Against The Sun (2014)
The Frinchers -- My First Time (2014)
The Zags -- It's (2014)
The Empty Hearts -- Drop Me Off At Home (2014)
The Moons -- Heart And Soul (2014)
Men Of North Country -- Boy (2014)
The Len Price 3 -- Preying Mantis (2014)
The Rifles -- Go Lucky (2014)
Twitter -
@mistersuave
Facebook -
facebook.com/modmodworld
Subscribe -
iTunes