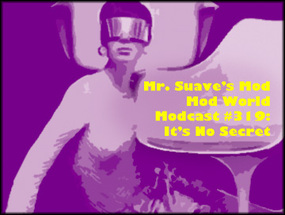 Welcome back to the mod world. Digging through my music and unearthing a whole bunch of cool tracks this week. With everything from new stuff from
Tokyo Ska Paradise Orchestra
and
The Dollyrots
all the way back to
Jefferson Airplane
and
Small Faces
, it's going to be quite a ride.
To accompany you on that journey how about a Maple Rum Sour?


---

2 ounces spiced rum
1 ounce maple syrup
1 ounce lemon juice
2 splashes Bar Keep baked apple bitters
Mix all ingredients over ice and strain into a chilled cocktail glass with a sugared rim. Garnish with a lemon wedge.
Listen Now
Download
Electra
-- Start All Over (2012)
Eleanor Friedberger
-- Stare At The Sun (2013)
Franz Ferdinand
-- Eleanor Put Your Boots On (2005)
Supergrass
-- Some Girls Are Bigger Than Others (1997)
Acid House Kings
-- Would You Say Stop? (2011)
Josie Cotton
-- Run Pussy Cat (2007)
The Go-Go's
-- Cool Jerk (1982)
Ivy & The Teachers -- Once Burnt Twice Learnt (1980)
Bonnie Hayes With The Wild Combo -- Inside Doubt (1982)
Tokyo Ska Paradise Orchestra
-- One Way Punk (2014)
Goldfinger
-- Here In Your Bedroom (1996)
New York Dolls
-- Puss'n'Boots (1974)
The Detroit Cobras
-- Village Of Love (2003)
The Beau Brummels
-- Don't Talk To Strangers (1965)
Jefferson Airplane
--It's No Secret (1966)
Small Faces
-- Runaway (1967)
The Who
-- Postcard (1974)
The Dollyrots
-- Barefoot And Pregnant (2014)
The Dollyrots - Be My Baby (Ronettes Cover)
Tokyo Ska Paradise Orchestra -- The Look of Love