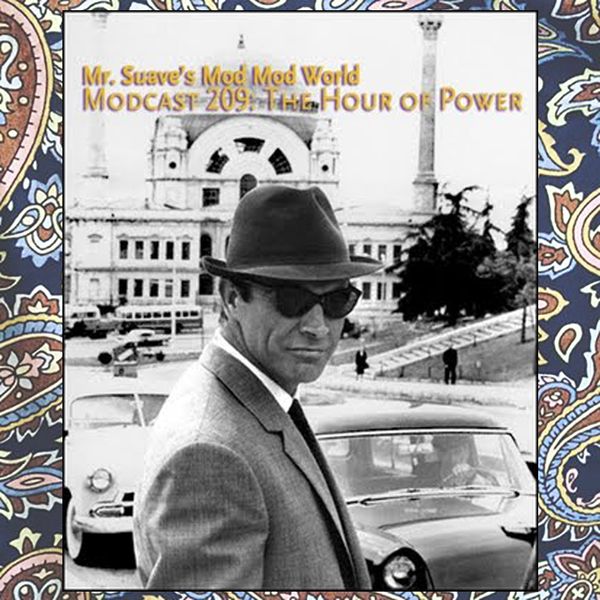 The mod world is busier than a fly at a crap convention this week. So, I picked out songs that for the most part need no introduction, by artists that you are all well familiar with. Then I just get out of the way and let the music testify. The verdict? Guilty of greatness I'm sure.
Listen Now

The Jam -- Set The House Ablaze
The Kinks -- I'm Not Like Everybody Else
The Rolling Stones -- Have You Ever Seen Your Mother Baby, Standing In The Shadow
The Monkees -- Pleasant Valley Sunday
The Attack -- Feel Like Flying
The Move -- I Can Hear The Grass Grow
The Creation -- Through My Eyes
Steve Marriott & The Moments -- Good Morning Blues
Sergio Mendes & Brazil '66 -- With A Little Help From My Friends
Generation X -- Friday's Angels
The Specials -- Stereotype
The Last Ones -- Number One Again
The First Steps -- I Got The News
The Jags -- She's So Considerate
Secret Affair -- I'm Not Free
The Style Council -- Have You Ever Had It Blue
Squire -- Girl On A Train
Mod Fun -- Your Eyes Reflect
The Jetset -- Count The Beating Hearts
The Red Button -- Free
Graham Coxon -- Freakin' Out


And keep up with me between modcasts:
Twitter - @mistersuave
Facebook - facebook.com/modmodworld
Spotify - Spotify
Subscribe - iTunes
Mr. Suave's Mod Mod World. Mod friendly music mixes since 2006.